At Skola, we're reimagining the school day. Here's what makes us different!
12:1 Student-to-Instructor Ratio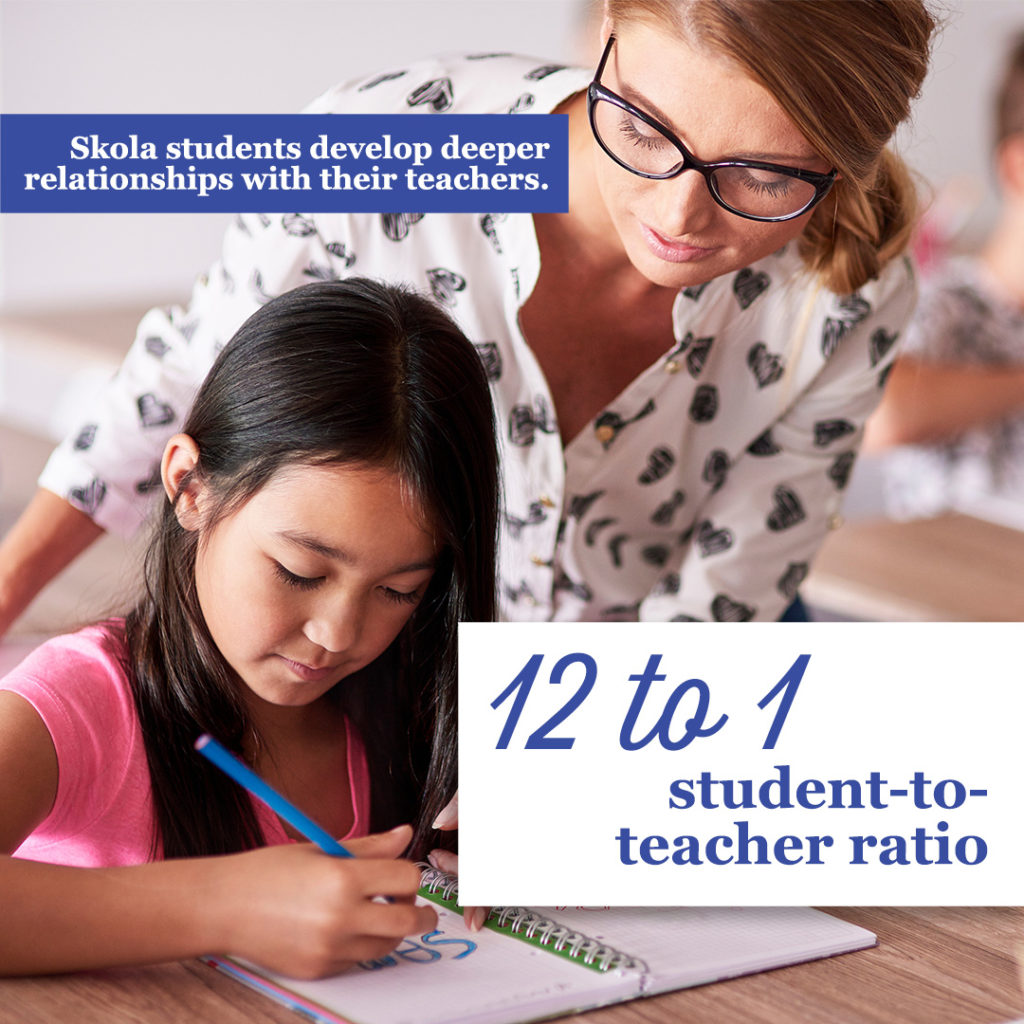 At Skola, we believe a 12:1 ratio creates a sweet spot for learning and relationship development.

The microschool model allows students to develop deeper relationships with their teachers, helping them to really be seen and heard.

Research shows that a relationship with a caring adult outside of a child's family is a strong, positive factor in improving and protecting their mental health.
Personalized instruction. Catered curriculum. Collaborative experiences.
Skola Microschool provides a truly personalized educational setting for your child. This is the exact opposite of how traditional schools currently work.

The multi-age small group "one-room schoolhouse" setting allows each student to get one-on-one direct instruction multiple times every day while also creating small group experiences.

Students learn at their own developmental rate and learn in fluid groups that are determined by mastery not standardized age-based grades. Students have time each school day to play and explore, and are not confined to constrictive schedules or rigid curriculum. Children have choice and responsibility for their learning which develops executive functioning.
Flexible School Calendar
Skola meets in-person for 148 days and 18 extra-curricular days, because small classes provides more meaningful 1-on-1 time with teachers and deeper levels of learning in less amount of time.

Skola students aren't bound by the traditional school calendar, leaving more time for family, vacations, and other pursuits.
No Homework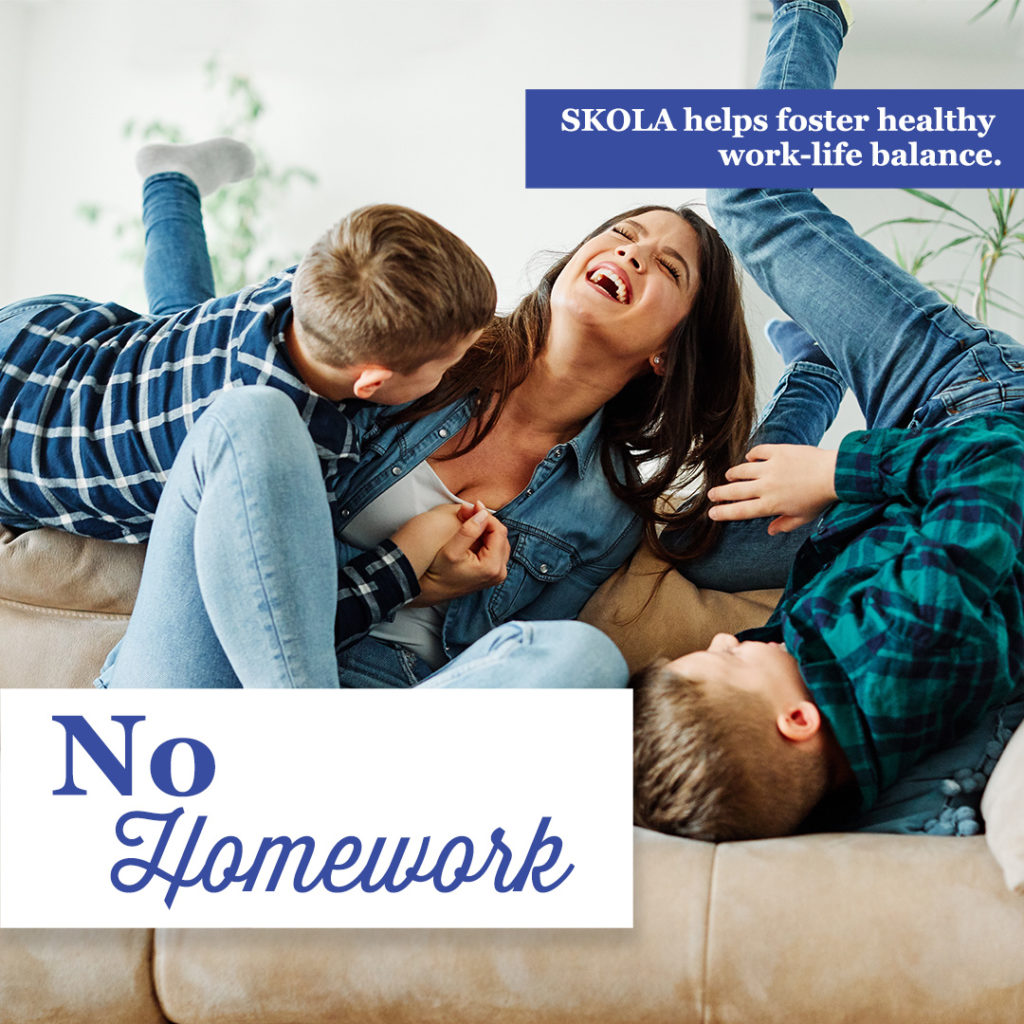 At Skola, we believe if a student hasn't mastered a concept It doesn't make sense to send work home without the right support.
At the same time, it doesn't make sense to send homework home with a student who has mastered the concept.
Leaving work at school also helps foster healthy work/life balance boundaries; and when kids aren't stuck doing homework, they are free to learn and explore other interests and develop other relationships.
Education, Outdoors!
Kids weren't meant to be stuck at a desk all day.

More time spent outdoors helps students increase their health and well-being, better connect with the concepts they are learning, and experience more of their childhood through play.
Posture of Culture Care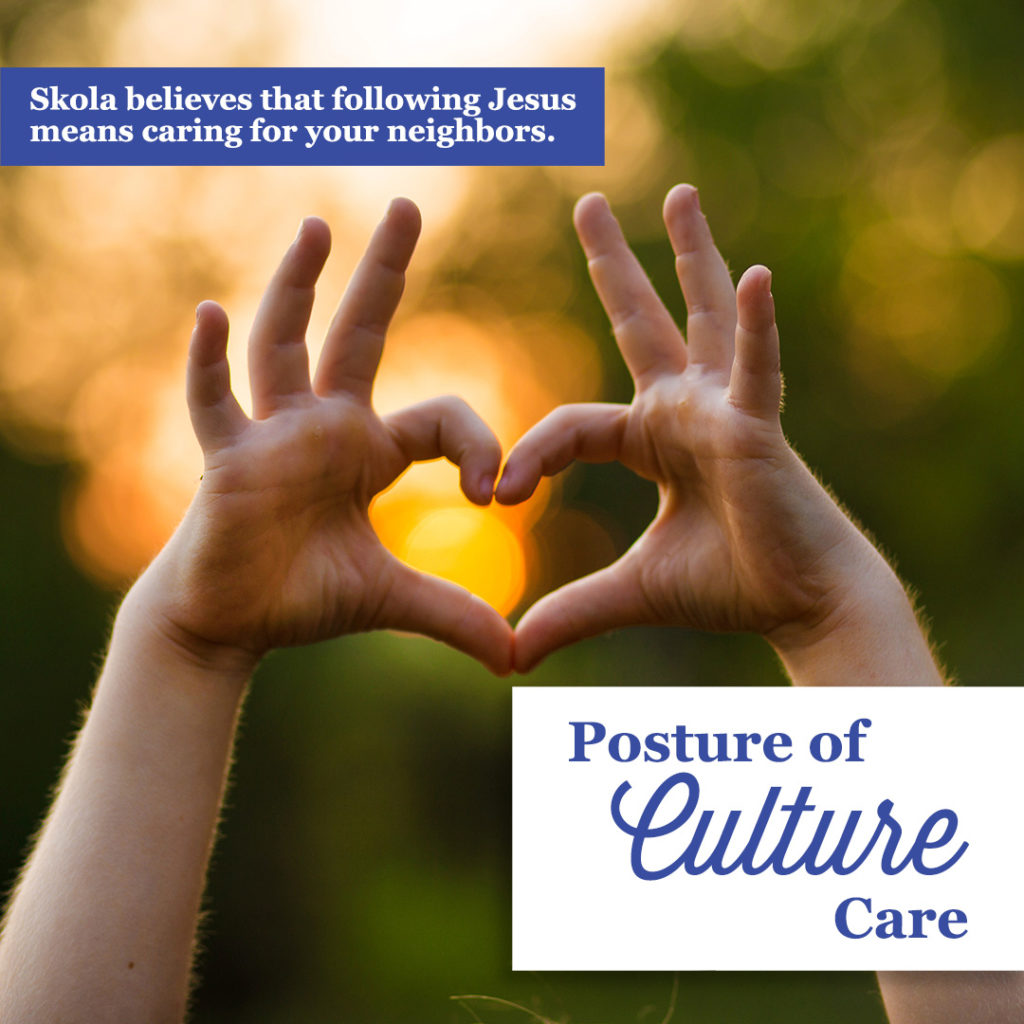 Skola believes that truly following the teachings of Jesus means loving God and caring for your neighbors.
Students start with a foundational understanding of bearing God's image for ourselves and all others, practicing daily habits and routines that directly and indirectly impact creation care and stewardship to bless the world.
We believe when our neighbors are healthy and our city is healthy, then we are a healthy part of a beautiful, colorful, collaborative community.
Time to Truly Learn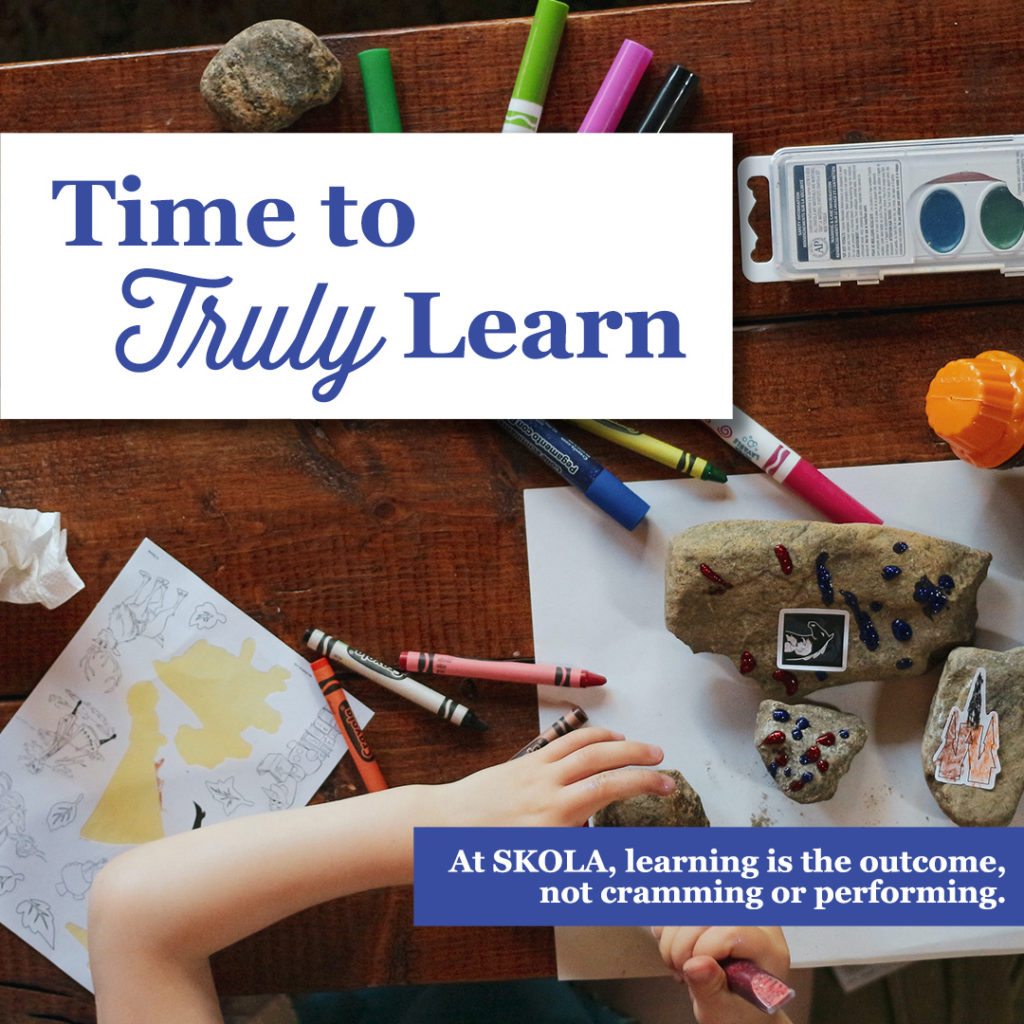 Learning requires multiple steps that don't easily fit into the rigid, traditional classroom schedule — a schedule that results in cramming and performing instead of actual learning.
When rigid schedules aren't a barrier, students are given time to achieve true learning. Learning is the outcome, not cramming or performing.
Multi-age Environment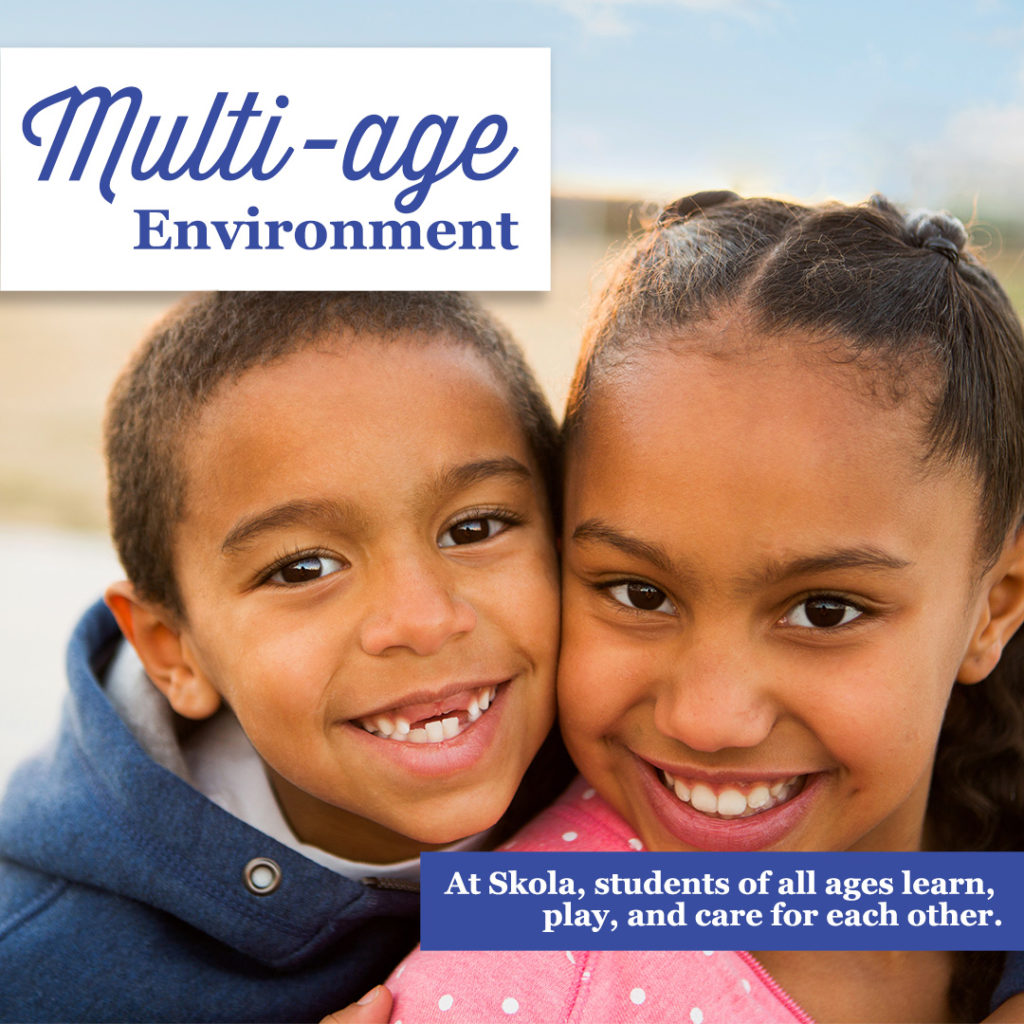 Skola is for kids in traditional K-8 grade levels. Because of this unique "one-room classroom" set-up, students are able to practice real-world relationships and gain healthier social skills by interacting with kids who are both older and younger.
If you want your child to experience the Skola difference, click here so we can connect!